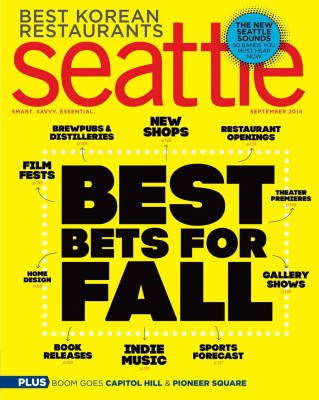 SEATTLE MAGAZINE:
The Hoot Hoots released their EP Feel the Cosmos in late 2012 and the big, bright synthy sound—with lyrical references to video games and silly ways to pass the time—charmed the city. At a live show, you might catch keyboardist Christina Ellis dressed in a cardboard robot costume, or the whole band dressed in robes or '80s sunglasses. What you will most certainly encounter is one of the strongest rock bands in Seattle. They sound like Franz Ferdinand jumping on a trampoline.  – Jake Uitti
---
90.3 KEXP'S SONG OF THE DAY:
Adam and Chris Prairie have developed some serious pop songwriting chops over the years, and to top it off, they've figured out how to capture the awesome energy of their records in the live setting."Go For A Walk" is the opener to Feel The Cosmos and man alive is it a good time. Within 30 seconds, you'll hear decades of pop zingers all piled on top of each other. Beach Boys style vocal doubling, a simple, driving 70s bass and drum groove, over the top 80s synthesizers, and fuzzy, whimsical, indie rock guitars – they are all there with more to boot. Adam's vocals are dripping with confidence, the band is as tight as can be, and the melody is catchier than anything you'll hear on pop radio. Altogether, it's a brilliant pop tune and nothing you should skip out on.
---
SEATTLE METROPOLITAN'S ALBUM OF THE MONTH:
The Hoot Hoots' songs are jammed with fuzzy guitar, fuzzier keyboard lines, cheerfully crashing symbols, and sugary background vocals that appear intermittently (almost like the woodland creatures in Disney animated features that pop up just to add an "ooo ooo ooo" or a "la la la"). Even though the album sports crisp production, there are certainly traces of the exuberant lo-fi pop charm of bands like the Unicorns.
---
90.3 KEXP'S SONG OF THE DAY:
Despite their floor-length rainbow robes, The Hoot Hoots are not recruiting for the most psychedelic cult ever. Instead, these Seattle power pop players intend to leave a mark with Colorpunch, their latest release.
Maybe the group has dabbled in brainwashing because it's impossible not to bop to the playfully anthemic "Gone Far." The Hoot Hoots' polychromatic feel goodery has just enough loud, fuzzed out guitar to tether it before completely blasting off to a galaxy of youthful fun. The group's signature zest doesn't come with a lack of musical ability – the band crafts powerful pop melodies that refresh the genre's charm.
---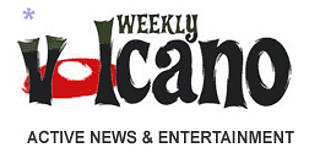 WEEKLY VOLCANO:
There's an overwhelming sense of positivity and joy at a Hoot Hoots concert, even if the subject matter may be secretly darker than you might think. The Hoot Hoots come at the real issues through a curtain of absurdity that would make the Flaming Lips proud.
Yes, you might listen to sad bastard music during your times of woe, but bands like the Hoot Hoots are around the rest of the time to remind you that the hardest of experiences can be buoyed by music. – Adam McKinney
---
SPOKANE INLANDER:
Hoot Hoot songs aren't just upbeat, irresistible dance party starters, they're complete mood alterers that shoot rainbows and cupcakes and kittens and sunbeams into your black little heart. – Leah Sottile